প্রধানমন্ত্রী শেখ হাসিনার নেতৃত্বের প্রশংসায় ভারতের রাষ্ট্রপতি প্রণব মুখার্জি ও প্রধানমন্ত্রী মনমোহন সিং
৩১ অক্টোবর ২০১২, ১৬ কার্তিক ১৪১৯
ভারতের শীর্ষস্থানীয় নেতৃবৃন্দ জনগণের সমৃদ্ধির জন্য বাংলাদেশের সার্বিক অর্থনৈতিক অগ্রগতিতে প্রধানমন্ত্রী শেখ হাসিনার দক্ষ ও যোগ্য নেতৃত্বের ভূয়সী প্রশংসা করেছেন। গতকাল প্রধানমন্ত্রীর সঙ্গে তার কার্যালয়ে সাক্ষাৎ করে বাংলাদেশে নিযুক্ত ভারতের হাইকমিশনার পঙ্কজ শরণ তার দেশের রাষ্ট্রপতি প্রণব মুখার্জি ও প্রধানমন্ত্রী মনমোহন সিংয়ের এই বার্তা শেখ হাসিনার কাছে পৌঁছে দেন। হাইকমিশনার একই সঙ্গে তার দেশের নেতৃবৃন্দের ঈদ শুভেচ্ছাবার্তাও প্রধানমন্ত্রীর কাছে পৌঁছে দেন। বৈঠক শেষে প্রধানমন্ত্রীর প্রেস সচিব জানান, ভারতীয় নেতৃবৃন্দ বাংলাদেশের জনগণের সমৃদ্ধির জন্য শেখ হাসিনার নিরলস প্রচেষ্টার প্রশংসা করেছেন।
ভারতীয় নেতৃবৃন্দ বৈশ্বিক অর্থনৈতিক মন্দা সত্ত্বেও বাংলাদেশের উন্নয়নে, বিশেষ করে ম্যাক্রো অর্থনীতির স্থিতিশীলতা ও মুদ্রাস্ফীতির হার কম হওয়ায় প্রধানমন্ত্রী শেখ হাসিনার প্রশংসা করেন। বৈঠকে প্রধানমন্ত্রী ও হাইকমিশনার ভারতের শিলিগুড়ি থেকে রংপুর হয়ে গ্যাস আমদানি এবং সিলেট ও ভারতের উত্তর-পূর্বাঞ্চলের রাজ্য মেঘালয়কে সংযুক্ত করে দ্বিতীয় বিদ্যুৎ গ্রিড নির্মাণের বিষয়ে আলোচনা করেন। এ ছাড়া পারস্পরিক স্বার্থসংশ্লিষ্ট আরও অনেক বিষয়ে আলোচনা হয়। এর মধ্যে বৈঠকে দু'দেশের সীমান্তের জমিবিনিময়ে ১৯৭৪ সালের মুজিব-ইন্দিরা চুক্তির ভিত্তিতে ঢাকা-দিল্লির মধ্যে স্বাক্ষরিত সীমান্ত প্রটোকলের বাস্তবায়ন এবং ভারতীয় ঋণে বাস্তবায়নাধীন প্রকল্পগুলোর বর্তমান অবস্থা নিয়ে আলোচনা হয়।
Moktel Hossain Mukthi, Freedom Fighter, Music Teacher and Singer
Masterminds of '75 killings, Aug 21 attack the same : Advocate Shahara Khatun, Minister for Home Affairs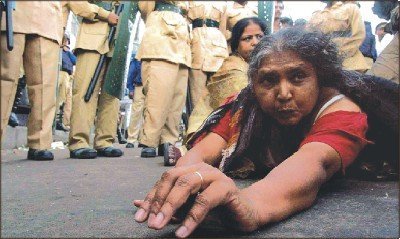 Home affairs minister Advocate Sahara Khatun said that the masterminds of the killing of Bangabandhu in 1975, the grenade attack on Prime Minister Sheikh Hasina on August 21 and the attempt to smuggle 10 truckloads of arms in 2004 have been masterminded by the same group and followers of the same ideology. 'The Pakistanis wanted to kill Bangabandhu Sheikh Mujibur Rahman several times during their reign so their associates killed him, along with most of his family, in independent Bangladesh,' she said while addressing a roundtable on 'The national mourning day, grenade attack on August 21 and Chittagong arms haul — in quest of the godfathers' at Dhanmondi. The roundtable, chaired by Justice Golam Rabbani, was organized by the Heritage Foundation of Bangladesh. It was addressed by chairman of the parliamentary standing committee on the law ministry Suranjit Sengupta, state minister for law Qamrul Islam, former state minister Abul Hassan Chowdhury, former ambassador Waliur Rahman, former secretary Syed Rezaul Hayat and Dr Syed Anwar Hossain, along with others. Farhad Hossain, associate professor of the English department of Mohammadpur Kendrio Biswabiddalaya College, and Mamun-ur-Rashid, senior reporter of the daily Janakantha, read out separate keynote papers at the round table. Sahara Khatun said that the national trauma has been partially cured by the execution of the five killers of Bangabandhu on January 27 this year. Notices have already been issued through Interpol to find the six fugitive killers and they must be brought back within the shortest possible time, she said, adding that the godfathers behind the killing of Bangabandhu are still active inside and outside the country. Those godfathers were behind the grenade attack on Prime Minister Sheikh Hasina on 21 August, 2004 because they wanted to destroy the leadership of Awami League to complete their earlier mission, said Sahara, adding that the same group tried to smuggled 10 truckloads of arms into the country for launching widespread destructive operations in Bangladesh. She said that the anti-liberation forces defeated in 1971 have been putting up obstructions to stop the trial of war criminals and urged all to be careful and united against these embittered militant forces. Suranjit Sengupta said that counter-revolutionary forces killed Bangabandhu in 1975, and later their leader General Zia tried to turn the country into a mini-Pakistan in the name of multi-party democracy. Terming the present time as very crucial, he called upon all the pro-liberation forces to be united against those godfathers and their associates who are still active in many ways and under many banners. State minister for law Qamrul Islam said that the killers of Bangabandhu had tried to demolish the spirit of the liberation war in order to reunite the country with Pakistan in line with the two-nation theory. Accusing General Zia of being involved in the killing of Bangabandhu, the state minister alleged that his wife Khaleda Zia had also tried to kill Prime Minister Sheikh Hasina and most of the senior Awami League leaders by launching the grenade attack on 21 August, 2004. Terming General Zia as an 'intruder' in the liberation war, he said that after the killing of Bangabandhu, Zia proved his anti-liberation stance by sheltering Bangabandhu's killers, rehabilitating Razakars like Shah Aziz into politics and killing hundreds of freedom-fighters in the army like Colonel Abu Taher Bir Uttam. Accusing former state minister Lutfozzaman Babar of masterminding the grenade attack on 21 August, 2004, Qamrul said that the forces that killed Bangabandhu in 1975 and tried to smuggle arms through the CUFL's jetty in Chittagong were the same.
THE GRENADE ATTACK ON SHEIKH HASINA: THE WHY AND HOW OF A NEUTRAL INVESTIGATION
The Attack and the Immediate Reaction
The grenade attack on Awami League rally at Bangabandhu Avenue on 21 August was undoubtedly aimed at assassination of Sheikh Hasina. Before she could leave the place of occurrence there were at least 9 grenade blasts and many rounds of shooting. A very determined and well-planned attack was launched and it was carried out in about a couple of minutes. Despite heavy, although less than normal, deployment of police personnel and strict security arrangements in the area the criminals fled the spot safely.
By the grace of Allah Sheikh Hasina escaped this dastardly attack as a number of Awami League leaders and workers laid down their lives, some in attempting to save her and others as innocent victims of the barbarous arrack. We bemoan the loss of Ivy Rahman, secretary of women's affairs of Awami League, and 21 other dead souls. Hundreds of leaders and workers are still fighting for life and many have been permanently maimed. We pray for their recovery and solace.
In its immediate reaction Awami League termed it as a planned assassination attempt and unequivocally accused the government for its complicity in the attack. It was a repeat performance of 15 August 1975 when Bangabandhu and members of his family and other relations and staff were murdered most brutally. It was suspected that the same reactionary forces, the defeated rajakars and fundamentalists and the slaves of Pakistan, were once again back in their nefarious pursuit. Awami League also saw in this attack a culmination of the overall state of lawlessness, the rise of extremist groups and series of murders of AL leaders and bomb or grenade attacks on secular institutions and gatherings all over the country. All other opposition parties concurred with such an assessment. All the opposition forces considered it to be an attack on liberal traditions of the country, an attack on democracy and secularism.
Why did the Awami League accuse the government immediately following the grenade attack? From past experience it was suspected that investigation would be misdirected and it would be eyewash. The incident was so serious that it required a thorough scrutiny and it was felt that the government should be put on notice not to neglect the gravity of the issue.
The Background and the Attack of 21 August
Since the BNP-Jamat alliance came to power nearly three years ago terrorism got a new lease of life in the country. Under the patronage of the ruling parties violence directed against the members of minority communities and against opposition forces flourished and threat to the life of Sheikh Hasina increased exponentially.Before the end of 2001 they annulled the law on security for Sheikh Hasina and her sister and withdrew the protection provided by the SSF. Because of constant threat on the lives of the only surviving children of the Father of the Nation such a law was enacted in 2001 prior to Sheikh Hasina's completion of term as the Prime Minister. A General Diary entry made in a police station on 30 November 2001 recorded by Sohail Taj, newly elected MP of Kapasia, stated that in view of the threat on the lives of the members of the family of the Father of the Nation this annulment of the law would prompt conspiracy by evil terrorist forces to assassinate them and attempt murder. How prophetic was the perception of the young MP!
In actual fact since 2002 four assassination attempts have been made on Sheikh Hasina's life. At first at Naogaon on 4 March 2002, second on 29 August 2003 at Satkhira, third on 26 February 2004 at Barisal Ferryghat and the next on 2 April at Gournadi. On every occasion proper attention of the government was drawn and protection sought. Almost invariably armed cadres of BNP were involved in these attacks. On 5 July 2004 when she was on tour at Istanbul in Turkey she was threatened on telephone both at Istanbul and at Dhaka. As usual the government was requested to investigate and take precautionary measures. But the government followed the policy of benign neglect and Khaleda Zia instead joked about it in parliament.The most violent grenade attack on 21 August was the culmination of all these incidents and it happened in broad daylight in the presence of hundreds of security personnel and in a crowded public rally. A series of grenades were thrown and several rounds of gunfire followed it and the criminals escaped unharmed and undetected. The police it seemed helped them to flee by clubbing and tear gassing the milling crowd.
It was a widely publicized political protest gathering and numerous agencies and offices of the government monitored it. The various branches of the police, the different intelligence agencies, the civil administration, and the municipal authorities – no one had a clue and no one could identify a criminal not to speak of catching or injuring any. Even almost a month after the incident there is no suspect or no arrest of a possible culprit.
The after-thought of the ruling junta, now reported to have been indirectly legitimized by the farce of a judicial probe, about the unannounced change of venue for the rally is just false. True that permission was sought for Muktangon but used to the usual government tactics of frustrating all plans for protest rallies or gatherings at the last moment alternative arrangements had to be made for Bangabandhu Avenue, only a few steps away. This fascist government never allows any protest demonstration by anybody and tries to frustrate them through various devices such as last minute denial of police permission for location, attack by their cadres, and illegal police barricade and resort to lathi charge, teargas shells and arrests. Bangabandhu Avenue as the venue, however, was widely publicized through microphone announcements and advertisements in newspapers for a number of days. The fact that the venue was Bangabandhu Avenue was so public that electronic media took position in advance of the event at that place to cover the rally.
The legitimate question is what were the security personnel engaged in protecting the Leader of the Opposition and other officials deployed for the rally doing? How did all the intelligence agencies fail to cope with the situation? Is it utter incompetence or criminal negligence? Or is it complicity of the government in the preplanned and well-rehearsed assassination attempt?Let us look at the allegation of complicity of the government. The spread of violence, the growth of extremist groups and the record of investigation of the last three years may first be examined to find some clues. Then we can look at the developments since the attack.
Spread of ViolenceIncidents of violence involving use of explosives began in 1999 and it was thought that the intention was destabilization of the polity as well as the economy of the country. A list of all these incidents is provided below. During AL period there were seven incidents of bomb blast, two in the last month of its term. Investigation on two incidents resulted in submission of charge sheet against accused persons and trials were about to begin. Help from FBI was also sought in one of these cases. In connection with two other incidents investigations led to arrests of a few suspects. On three other incidents, including the two latest ones, investigation was incomplete. Thus there is no truth in the allegation that these cases were not investigated properly. We shall soon find out how all the cases and investigations have been derailed or halted by Khaleda-Nizami junta.
In three months of Caretaker government there were three more cases. The junta has closed two cases failing to find any accused person and only one case is still under investigation. The Caretaker government dealt conclusively with only one incident that took place earlier. They closed investigation on Khulna Ahmadiya incident by submitting a final report on 23 August 2001.During BNP-Jamat rule of three years there has been 8 incidents of bomb blasts and 4 more of grenade throw. There are also several cases of seizure of cachet of arms and explosives. Investigations started by AL government were either halted or started afresh by the BNP-Jamat junta. In the Udichi case 24 persons were charge sheeted. BNP-Jamat government withdrew the charge against one of the main accused Tariqul Islam, alleged to have links with underground terrorist groups of south Bangladesh, and made him a Minister. In the Kotalipara case 15 persons were charge sheeted and one of the main accused Mufti Hannan was let off and reportedly he is abroad now. All action on the case stands stayed. The CPB case also a final report has closed the case. Action on three other cases has been held up on the plea of fresh investigation against new accused persons. Of the three incidents occurring during Caretaker regime two have already been closed by the junta by submitting final reports. It seems that the junta is following a policy of closing all cases submitting final reports that say that the case is true but criminals are not traceable. What can be a better way of shielding the criminals after fishing in troubled waters in wrong directions!
As far as the later twelve incidents are concerned in only two cases – Sakhipur and Dinajpur incidents charge sheets have been submitted and all the rest are under investigation. In one of them involving attack on British High Commissioner Scotland Yard came to look into the matter but there is no news on what they did or what advice they tendered.The junta's position on all the cases is that the Awami League and its followers were responsible for the incidents and they tried unsuccessfully to get this conclusion certified by a judicial commission headed by a former Judge A Bari Sarkar. Incidentally the report had to be trashed because of the partisan views and extra-judicial inferences of Bari Sarkar. In another case of Gulshan Hotel Sylhet they arrested an expatriate Bengali Nunu Mia because of his AL connections and tortured him in custody but let him off after his MP from UK asked for proper investigation The junta in each case actually shields the culprits by pointing the accusing finger at AL leaders and workers. There are three important points to ponder over. First, all acts of violence were directed at secular and progressive institutions and Awami League or forces supporting Awami League. Second, none of the attacks targeted any BNP or Jamat rallies or their leaders and workers. Third, the frequency of such incidents increased from about the time of transfer of power by AL government, to be precise there have been 15 incidents since June 2001.
A tabular review of the major incidents of violence since 1999 is provided below:
Date of the case

Deaths

Place

State of Investigation

AL Period Bomb blasts

1. 7 March 1999

10

Jessore Udichi conference

Charge-sheet submitted against 24 accused persons during AL time on 14 December 1999. Appeal lodged in the High Court Division to quash the case was dismissed. After the junta took over accused Tariqul Islam (now Minister) was let off by the Appellate Division. The trial has since been halted and no further information is available.

2. 8 October 1999

8

Khulna Ahmadiya mosque

The case was under investigation and the Caretaker government submitted final report closing it on 23 August 2001.

3. 20 July 2000

0

Kotalipara helipad Gopalganj

FBI called and charge-sheet submitted against 19 accused persons during AL time on 8 April 2001. The junta bailed out accused Mufti Hannan (a leader of the junta) and halted further proceedings. Mufti Hannan was earlier charge-sheeted in another explosives case on 25 January 2001. No further progress.

4. 20 January 2001

7

Dhaka CPB conference at Paltan Maidan

Investigations led to arrest of 12 suspects. Final report closing the case was submitted by the junta on 17 December 2003.

5. 14 April 2001

11

Ramna Batamul Dhaka

Two cases filed during AL time and 12 suspects arrested. But the junta ordered reinvestigation. No progress since then.

6. 3 June 2001

10

Gopalganj church at Moksedpur

Two cases filed during AL time. The junta ordered reinvestigation. No progress since then.

7. 16 June 2001

22

Narayanganj AL office

Three cases filed during AL time. Two cases have been closed by the junta and final reports submitted on 27 January 2003. The other case has been halted for six months on 17 July 2004.

Caretaker Period Bomb blasts

1. 3 September 2001

8

Bagerhat AL rally at Mollahat

Case has been close and final report submitted on 7 December 2003.

2. 27 September 2001

4

Targeting Sylhet AL meeting

Under investigation.

3. 28 September 2001

3

Satkhira fair, Cinema hall & Lions Circus pandel

Case close and final report submitted 0n 31 January 2004.

BNP-Jamat Period Bomb blasts

1. 7 December 2002

27

Mymensingh four Cinema halls

AL leaders, intellectuals and journa­lists arrested and tortured. But Judicial enquiry exonerated political activists. Investigation proceeding in slow pace.

2. 17 January 2003

7

Sakhipur carnival Tangail

Investigation led to submission of charge sheet against 7 accused on 30 June 2003. But little progress thereafter.

3. 13 February 2003

0

Dinajpur

Charge-sheet submitted against 4 accused persons on 25 May 2004.

4. 13 January 2004

5

Shah Jalal Mazar Sylhet

No progress

5. 28 January 2004

2

Narayanganj Mela

No progress

6. 21 February 2004

0

Language day meet Mymensingh

No progress

7. 5 August 2004

1

Sylhet three Cinema halls

No progress

8. 5 September 2004

2

Sylhet Cantonment area

No progress

Grenade attack

9. 21 May 2004

5

Shah Jalal Mosque Sylhet. UK HC targeted.

No progress

10. 21 June 2004

3

AL meeting in Derai Sunamganj. S Sengupta MP targeted.

No progress

11.7 August 2004

1

Gulshan AL Meeting Sylhet. Mayor targeted.

Fishing for clues

12. 21 August 2004

23

Bangabandhu Ave AL office. Sk Hasina targeted.

Fishing for clues
Moktel Hossain Mukthi, Freedom Fighter, Music Teacher and Singer
The bravest son of Bangladesh. A peoples' leader who fought all his life for their political rights and dared everything on earth to achieve independence for the Bangalees of East Bangla. The great nationalist leader of Bangladesh who voiced the demands of the nation and won the victory against the Pakistani colonists.
Declaration of Independence War of 1971
......"Pak Army suddenly attacked E.P.R Base at Pilkhana, Rajarbag Police Line and killing citizens. Street battle are going on in every street of Dhaka-Chittagong. I appeal to the Nations of the World for help. Our freedom fighters are gallantly fighting with the enemies to free the motherland. I appeal and order you all in the name of Almighty Allah to fight to the last drop of blood to liberate the country. Ask police, E.P.R, Bengal regiment and Ansar to stand by you and to fight. No compromise. Victory is ours. Drive out the last enemy from the holy soil of motherland. Convey this message to all Awami League leaders, workers and other patriots and lovers of freedom. May Allah bless you.
Joy Bangla
SK. MUJIBUR RAHMAN
Year Date
Personal/Political Events
1920 Mar 17 Born at Tungipara village in Faridpur district (presently Gopalgonj)
1938 Imprisoned for his nationalist speech in a political gathering
1940 During a visit by the state minister Fazlul Huq and minister of food Suhrawardi to the Gopalgonj School, Sheikh Mujib, with few other students, blocked their way in demand of government initiative for the improvement of condition of the school. The leaders accepted his demands.
1946 Elected the General Secretary of the central students' union of Calcutta Islamia College
1947 Formed the East Pakistan Muslim Students' League
1947 Nov First use of the name "Bangladesh' in the conference of Students' League in Narayanganj.
1949 June 23 Elected as the founder joint secretary of Awami Muslim League from prison. Released in July and was immediately imprisoned for hunger strike
1952 Hunger strike at Dhaka Central Jail in support of the heroes of Bangla language movement.
1953 The responsibility of the General Secretary of Awami League was accorded to him
1954 A new ministry was formed on 12 May 1954 by the Chief Minister Fazlul Haque and Sheikh Mujib was inducted as the youngest member of the cabinet.
1954 May 30 The central government dissolved Fazlul Haque's cabinet, imposed direct rule and arrested their arch enemy, Sheikh Mujib. He was released on December 18.
1955 Sept Turned "Muslim Awami League" into a non-communal political party by reoving the word "Muslim" from its official name.
1956 June 2 Governor's rule was lifted and election of the Constituent Assembly of Pakistan was held in the same month. Sheikh Mujib was elected a member of the Constituent Assembly.
1956 Sept Minister for trade, industry and anti-corruption in the ministry formed by Ataur Rahman Khan
1957 May Resigned from the ministry in order to commit himself to organizational work for the party.
1958 October Arrested by the military dictator General Ayub Khan on 12 false charges.
1966 Feb5, 6 In the national conference for the opposition political parties in Lahore, Sheikh Mujib first pronounced the historic six point demands. Arrested again
1968 January While serving long term jail sentences, the Pakistani military dictator brought charges of high treason against Sheikh Mujib. They accused Sheikh Mujib of conspiring with senior army and civil officials to overthrow the government. The trial started under a special tribunal and the case became famous as Agartala Conspiracy Case.
1969 Feb 22 The protest against the so-called Agartala conspiracy case slowly gained momentum and the huge mass upsurge of February brought the downfall of Gen Ayub Khan and withdrawal of Agartala Conspiracy Case as well as the release of Sheikh Mujib and other co-accused.
1969 Feb 23 The people gave an unprecedented reception to Sheikh Mujib and he was accorded the title "Bangabandhu"- friend of Banga (Bengal).
1969 Dec 5 In the death anniversary of Suhrawardi, Sheikh Mujib announced that the name of the independent East Pakistan would be Bangladesh.
1970 Dec 7 In the general election of Pakistan, Awami Leage won 167 seats out of 169 in East Pakistan.
1971 Jan 3 Awami League inaugurated the oath of the elected members of parliament in the Race Course ground. The six points were declared a must for the people of East Pakistan
1971 Mar 3 In protest to Gen Yahyah Khan's deliberate refusal to hand over political power, Sheikh Mujib declared the cancellation of the session of the National Council. Under the leadership of Sheikh Mujib, all Bangalees vehemently opposed Yahya's dictatorial intervention into national politics.
1971 March 7 The historical speech upholding the promise for the liberation of the Bangalees........this is our fight for liberation, this is our fight for independence.............Joy Bangla
1971 March 25 Pakistan army unleashed its barbaric attack on the unprepared Bangalees in the dead of the night. Official declaration of independence via wireless from his residence, 32 Dhanmondi Road, just before he was captured by the Pakistani occupation forces
1971 April 17 Formation of the Mujibnagar (provisional) government in Meherpur and Sheikh Mujib was elected the president. Syed Nazrul Islam the acting president and Tajuddin Ahmed the prime minister.
1972 Jan 8 Release from Pakistan Military custody.
1972 Jan 10 Return to independent Bangladesh.
1972 Jan 12 Commencement of parliamentary democracy. Elected as the Prime Minister. Promise to presented the nation with a modern constitution in ten months.
1973 Mar 7 General Election. Formed the government again.
1973 May 23 Accorded the Julie Curie medal for peace
1974 Sept 28 Address in the general assembly of the UN in Bangla
1975 Jan 25 Formation of BKSAL (Bangladesh Krisak Sramik Awami League) for economic independence.
1975 Aug 15 Assassinated by a band of artillery forces led by Col Faruk and Col Rashid. Many suspect CIA especially Kissinger's involvement in the assassination of Mujib as Mujib, like Alende of Chili, defied US foreign policy formulated by Kissinger.. In the same afternoon Mujib's body was taken straight to Tungipara, escorted by the military, his place of birth and was given a hasty burial.
Personal Information
Father Sheikh Lutfur Rahman
Mother Sahera Begum
Wife Begum Fazilatun Nesa
Children Sheikh Hasina, Sheikh Kamal, Sheikh Zamal, Sheikh Rehana, Sheikh Russell
EducationYear Degree Institution
1942 SSC The Mission High School, Faridpur
1944 HSC Fridpur
1947 BA Calcutta Islamia College (History & Political Science)
1949 LAW As a student of Law Department, Dhaka university, Sheikh Mujib was arrested as he supported the strike called by the 4th class employees of Dhaka university. The university authority fined him for his involvement in worker's politics. As Sheikh Mujib saw their strike legitimate, he refused to pay the fine and consequently was withdrawn from the university.
Declaration of Independence
" Tajuddin came to my residence for shelter in that terrible night. It was, most probably, 12:45 am. With great concern Tajjuddin told me about two serious events: 1. Bangabonhu has officially declared the independence of Bangladesh and sent it to Chittagong (radio station) via wireless; 2. I implored him, holding his knees, to leave his residence and hide out, but he did not agree"
Mr Abdul Gafur, Engineer Bangladesh Railway
".....Before he was arrested, Sheikh Mujib made a formal declartion of independence of Bangladesh sometime between 12:00 am and 1:30 am on March 26, 1971. It was broadcast over the clandestine Swadhin Bangladesh Betar (Radio) controlled by the Mukti Fauj (freedom fighters) at noon of March 26, 1971
SK Chkrabarti: The Evolution of Politics in Bangladesh, 1947-78 (p-208)
"...The 25th of March was spent by Sheikh Mujibur Rahman and his party leaders in awaiting a call from General Pirzada for a final meeting with Yahya Khan and also for the final drafting session for working out the details of interim transfer of power. No such call came. At zero hours on the 26th March, the army swang into action against the unarmed people of East Pakistan, launching operation on a war scale. Meanwhile Sheikh Mujibur Rahman proclaimed the birth of sovereign Independent State of Bangladesh"
Prabodh Chandra: Bloodbath in Bangladesh, New Delhi (p-127)
"......In the night of March 25, 1971, he (Mujib) formally declared the independence of Banglaesh. This declaration was later broadcast all over the country via wireless. In the morning of March 26, 1971, I got this message at Mymensingh Agricultural university (BAU). The then Vice Chancellore of BAU, Kazi Fazlur Rahman called all the teachers, showed them Mujib's declaration message and said: "This message came via the Mymensingh Police Line and Mr Rafiq Bhuiyan, the leader of Mymensingh Awami League, personally brought this message to me". Immediately after the VC's announcement, a meeting was held where Mr Bhuiyan read out the declaration of independence and recounted the dreadful Military crack down in Dhaka city the previous night...."
Shamsuz Zaman Khan (The Janakantha: 26 March, 2002)
....." When the first shot had been fired, the voice of Sheikh Mujibur Rahman came faintly through an wavelength close to that of the official Pakistan Radio. In what must have been, and sounded like, a prerecorded message, the Sheikh proclaimed East Pakistan to be the People's Republic of Bangladesh...."
Siddique Salik: Witness to Surrender (p.75)
Jesus of '75
Assassination of Sheikh Mujibur Rahman: Military Coup de'tat of 1975
Click for the Bangla version
Other writings on Sheikh Mujib:
1. Click here for the Banla pdf version of 1975 military coup written by Lt Col (retd) MA Hamid
2. Mujib: A Rebel per se by columnist KG Mustafa
3. CIA and assassination of Mujib
4. The first protest against the assassination of Mujib
5. The Killing Spree of the dark night of 15 August (Bangla)
An Appeal
The killers of Sheikh Mujib haven't killed Mujib and his family only, they axed the very foundation of the democratic system of governance. Its a blow to all civilized norms. On behalf of the people of Bangladesh Muktadhara.net appeals to the people of the world to help the government of Bangladesh to find the absconding killers of Sheikh Mujib and bring them to justice.
Moktel Hossain Mukthi, Freedom Fighter, Music Teacher and Singer
৪ নভেম্বর ২০১১ | ২০ কার্তিক ১৪১৮
প্রধানমন্ত্রী শেখ হাসিনা নারায়ণগঞ্জের নির্বাচন থেকে শিক্ষা নিতে বিরোধীদলীয় নেতা খালেদা জিয়ার প্রতি আহ্বান জানিয়েছেন। তিনি বলেছেন, এ নির্বাচনই প্রমাণ করে, যুদ্ধাপরাধীদের পক্ষে খালেদা জিয়ার অবস্থান জনগণ গ্রহণ করেনি। এ থেকে শিক্ষা নিয়ে যুদ্ধাপরাধীদের রক্ষার অপচেষ্টা থেকে তার সরে আসা উচিত। নারায়ণগঞ্জ নির্বাচনে সেনা মোতায়েন নিয়ে বিভিন্ন মহলের সমালোচনার জবাবে তিনি বলেন, খালেদা জিয়া চেয়েছিলেন সেনাবাহিনী 'ভোট চুরি' করে তার প্রার্থীকে জিতিয়ে দেবে। সেখানে সেনা মোতায়েন না হওয়ায় সংবিধানের লঙ্ঘন কিংবা ব্যত্যয় হয়নি।
প্রধানমন্ত্রী বৃহস্পতিবার রাজধানীর বঙ্গবন্ধু আন্তর্জাতিক সম্মেলন কেন্দ্রে জেলহত্যা দিবস উপলক্ষে আওয়ামী লীগের আলোচনা সভায় এসব কথা বলেন। দিবসটি উপলক্ষে আওয়ামী লীগসহ বিভিন্ন দল ও সংগঠন জাতীয় ও দলীয় পতাকা অর্ধনমিতকরণ, কালো পতাকা উত্তোলন, কালো ব্যাজ ধারণ, জাতির জনকের প্রতিকৃতিসহ ১৫ আগস্টের শহীদ ও জাতীয় নেতাদের কবরে পুষ্পার্ঘ্য অর্পণ, পবিত্র ফাতেহা পাঠ, মিলাদ ও দোয়া মাহফিল, মোনাজাত ও আলোচনা সভাসহ দিনব্যাপী বিস্তারিত কর্মসূচি পালন করে।
আলোচনা সভায় প্রধানমন্ত্রী আরও বলেন, নারায়ণগঞ্জে আওয়ামী লীগের দুই জন প্রার্থীর মধ্যে একজন বিজয়ী ও আরেকজন দ্বিতীয় হয়েছেন। তাদের মধ্যে একজন ১ লাখ ৮০ হাজার ও আরেকজন ৭৮ হাজার ভোট পেয়েছেন। অথচ তার (খালেদা জিয়া) প্রার্থী পেয়েছেন মাত্র ৭ হাজার ৭শ' ভোট। ওই নির্বাচনে জনগণের জবাব তিনি পেয়ে গেছেন। আওয়ামী লীগ সভানেত্রী বলেন, তার প্রার্থীর এ দুরবস্থ্থা হলো কেন? ভোটের এ
অবস্থা দেখে খালেদা জিয়ার চেতনা আসা উচিত। উনি যুদ্ধাপরাধীদের রক্ষার জন্য মাঠে নেমেছেন। জনগণ তা গ্রহণ করেনি। এটা দেখে তিনি যেন যুদ্ধাপরাধীদের রক্ষার চিন্তা ছেড়ে দেন।
নারায়ণগঞ্জ নির্বাচনে সেনাবাহিনী মোতায়েন প্রসঙ্গে শেখ হাসিনা বলেন, সেখানে কী এমন ঘটনা ঘটল যে, সেনা মোতায়েন করতে হবে? সেনা মোতায়েনের জন্য নির্বাচন কমিশন থেকেও হঠাৎ চিঠি দিয়ে দেওয়া হলো। আইন-শৃঙ্খলা পরিস্থিতি নিয়ে কমিশন যে বৈঠক করল, সেখানে তো সেনাবাহিনীর প্রতিনিধিকে ডাকেনি কিংবা আলোচনাও করেনি।
প্রধানমন্ত্রী বলেন, প্রতিরক্ষামন্ত্রী তথা সরকারপ্রধান সেনাবাহিনীর দায়িত্বে থাকেন। সরকারপ্রধানই সিদ্ধান্ত নেবেন সেনাবাহিনী ব্যারাকের বাইরে যাবে কি-না। কোথাও সেনা মোতায়েন করতে হলেও তার অনুমতি নিতে হয়। এমন একটি সময় নারায়ণগঞ্জে সেনা মোতায়েন চেয়ে চিঠি দেওয়া হয়েছে, যখন তিনি (প্রধানমন্ত্রী) ব্যস্ত ছিলেন, দেশের বাইরে ছিলেন। এ প্রসঙ্গে টিভি চ্যানেলের বিভিন্ন টক শোসহ বুদ্ধিজীবীদের বক্তব্যের সমালোচনা করে তিনি বলেন, অনেককে টক শোতে দেখি_ কেন সেনা মোতায়েন হলো না তা নিয়ে যেন টিভি ভেঙে ফেলছেন।
নারায়ণগঞ্জ নির্বাচনে ভোটগ্রহণের মাত্র সাত ঘণ্টা আগে বিএনপির নির্বাচন বর্জনের প্রসঙ্গ টেনে তিনি বলেন, সেনাবাহিনী মোতায়েন না করায় মাঝরাতে তারা প্রার্থিতা প্রত্যাহার করেছেন। খালেদা জিয়া আশা করেছিলেন, সেনাবাহিনী এসে 'ভোট চুরি' করে তার প্রার্থীকে জিতিয়ে দেবে। সেনাবাহিনীর দায়িত্ব কি ভোট চুরি করা? তিনি কেন সেনাবাহিনীকে ভোট চুরির কাজে ব্যবহার করতে চান? তিনি বলেন, ভোট চুরি করে ক্ষমতায় বসাবেন_ এ আশায় খালেদা জিয়া এর আগেও ক্ষমতায় থাকতে ৯ জনকে ডিঙিয়ে জেনারেল মইনকে সেনাপ্রধান করলেন। ইয়াজউদ্দিনকে রাষ্ট্রপতি ও ফখরুদ্দীনকে প্রধান উপদেষ্টা করা হলো। তারা তো তাকে ক্ষমতায় আনতে পারেননি। এগুলো করেও উনার শেষ রক্ষা হলো না। আজ আবার কোন আশায় তিনি সেনাবাহিনীর কথা বলছেন?
প্রধানমন্ত্রী বলেন, নারায়ণগঞ্জে নির্বাচন পরিচালনায় সরকার নির্বাচন কমিশনকে সব ধরনের নির্বাহী সহযোগিতা দিয়েছে। পর্যাপ্ত আইন-শৃঙ্খলা রক্ষাকারী সদস্য দেওয়া হয়েছে। সংবিধানেই বলা হয়েছে_ একটি অবাধ ও সুষ্ঠু নির্বাচন পরিচালনায় যা যা সহযোগিতা প্রয়োজন, সরকার নির্বাচন কমিশনকে সেটাই দেবে। সরকার সে অনুযায়ীই কাজ করেছে। কাজেই সেখানে সেনা মোতায়েন না করায় সংবিধানের ব্যত্যয় ঘটেনি।
আওয়ামী লীগ সভানেত্রী বলেন, ২০০৩ সালে প্রধান নির্বাচন কমিশনার থাকাকালে এমএ সাঈদ নিজেই সরাসরি তৎকালীন প্রধানমন্ত্রী খালেদা জিয়াকে সেনা চেয়ে চিঠি দিয়েছিলেন। তখন সেনা মোতায়েন করা হয়নি। সেটা কি তারা ভুলে গেছেন? আজ যারা সংবিধান লঙ্ঘনের কথা বলছেন, তখন তো কেউ এ কথা বলে চিৎকার করেননি।
শেখ হাসিনা বলেন, খালেদা জিয়া বঙ্গবন্ধুর খুনিদের রক্ষা করতে চেয়েও পারেননি। যুদ্ধাপরাধী ও ২১ আগস্টের গ্রেনেড হামলাকারীদেরও তিনি রক্ষা করতে পারবেন না। বাংলার মাটিতে এদের বিচার হবেই।
বিরোধী দলের প্রতি ইঙ্গিত করে শেখ হাসিনা বলেন, তাদের রক্তের পিপাসা এখনও মেটেনি। পিপাসা মিটাতে তারা একের পর এক মানুষ হত্যা ও খুনখারাবি চালিয়ে যাচ্ছে। দেশের মানুষের শান্তি ও গণতন্ত্রের জন্য এসব অন্যায়ের বিচার করতেই হবে।
প্রধানমন্ত্রী বলেন, সেনাবাহিনীর ওপর ভর করে জিয়াউর রহমান ক্ষমতায় এসে সবার আগে সেনাবাহিনীর ওপর আঘাত হেনেছেন। দেশকে খুনিদের রাজত্বে পরিণত করেছেন। আর জিয়াউর রহমানের স্ত্রী খালেদা জিয়া ক্ষমতায় এসে দেশকে জঙ্গিবাদ ও সন্ত্রাসের দেশে পরিণত করেছেন। জিয়ার পদাঙ্ক অনুসরণ করে খালেদা জিয়াও ক্ষমতায় এসে মুক্তিযুদ্ধের পরাজিত শক্তির হাতে রক্তেভেজা পতাকা তুলে দিয়েছেন।
সংবিধান সংশোধন প্রসঙ্গে প্রধানমন্ত্রী বলেন, বঙ্গবন্ধুকে হত্যার পর সঙ্গিনের খোঁচায় পবিত্র সংবিধান অপবিত্র করা হয়েছে। আমরা সেই সংবিধান সংশোধন করে মুক্তিযুদ্ধের চেতনা ও জনগণের ক্ষমতায়ন ফিরিয়ে এনেছি। ভবিষ্যতে কেউ যেন জনগণের ভোটের অধিকার নিয়ে ছিনিমিনি খেলতে না পারে, তার রক্ষাকবচও সংবিধানে যুক্ত করেছি।
দেশবাসীর প্রতি আহবান জানিয়ে প্রধানমন্ত্রী বলেন, লুটেরা-জঙ্গিবাদের মদদদাতা, যুদ্ধাপরাধীরা আর যেন জনগণের ভাগ্য নিয়ে ছিনিমিনি খেলতে না পারে, তার জন্য জনগণকেই সজাগ থাকতে হবে। সবাইকে ঐক্যবদ্ধ থেকে যার যার ভোটের অধিকার রক্ষা করতে হবে। সরকার-প্রতিশ্রুত ক্ষুধা ও দারিদ্র্যমুক্ত আধুনিক, সুখী-সমৃদ্ধ দেশ গড়ার অঙ্গীকার পূরণেও জনগণের সহযোগিতা কামনা করেন প্রধানমন্ত্রী।
দলের সভাপতিমণ্ডলীর সদস্য সংসদ উপনেতা সৈয়দা সাজেদা চৌধুরীর সভাপতিত্বে সভায় আরও বক্তব্য রাখেন দলের উপদেষ্টা পরিষদ সদস্য আমির হোসেন আমু, সুরঞ্জিত সেনগুপ্ত, সভাপতিমণ্ডলীর সদস্য শেখ ফজলুল করিম সেলিম, সাধারণ সম্পাদক এলজিআরডিমন্ত্রী সৈয়দ আশরাফুল ইসলাম, কেন্দ্রীয় নেতা মোহাম্মদ নাসিম, সাংস্কৃতিক ব্যক্তিত্ব রামেন্দু মজুমদার, ঢাকা মহানগর আওয়ামী লীগের ভারপ্রাপ্ত সভাপতি এমএ আজিজ, সাধারণ সম্পাদক মোফাজ্জল হোসেন চৌধুরী মায়া বীরবিক্রম এবং আইন প্রতিমন্ত্রী অ্যাডভোকেট কামরুল ইসলাম। সভা পরিচালনা করেন দলের প্রচার সম্পাদক নূহ-উল-আলম লেনিন ও উপ-প্রচার সম্পাদক অসীম কুমার উকিল।
যুদ্ধাপরাধীদের রক্ষার চেষ্টা থেকে খালেদা জিয়ার সরে আসা উচিত: প্রধানমন্ত্রী শেখ হাসিনা
Moktel Hossain Mukthi, Freedom Fighter, Music Teacher and Singer
Awami League is committed to freeing Bangladesh from its current state of crisis and building a country whose citizens are able to live prosperous and happy lives. The year 2021 will mark the golden jubilee of Bangladesh's independence, while the year 2020 will be the hundredth anniversary of the birth of the Father of the Nation, Bangabandhu Sheikh Mujibur Rahman. We envision a democratic system where people choose their government freely and get services from it without hassle, enjoy freedom from fear and intolerance, live with dignity; where every citizen is assured of social justice, environmental protection, human rights and equal opportunities; and where the rule of law and good governance flourish. We envision a liberal, progressive and democratic welfare state. Simultaneously we envision a Bangladesh which by 2020/2021, will be a middle income country where poverty will be drastically reduced; where our citizens will be able to meet every basic need and where development will be on fast track, with ever-increasing rates of growth. Towards that goal, Bangladesh Awami League will frame a strategy paper, at the core of which will be the promise of change. This strategy paper will contain both mid-term and long term plans.
Bangladesh Awami League is placing before the nation the following set of election promises, work schedule and declaration in the light of its Vision 2021, and in the context of problems the country is facing as well as the existing global financial crisis. This election manifesto has been prepared keeping in mind the 31-point election reform program of 15th July 2005, the 23-point common minimum program of 14 Party Alliance on 22nd November, 2005 and the experience and realities of the past seven years. Considering the existing politico-socio-economic crisis, five subjects have been given priority:
Five Priority Issues
1. In The Face Of Global Financial Crisis, Maintenance of Economic Stability and Control over Commodity Price Hike
i. Commodity Price Hike: Measures will be taken to reduce the unbearable burden of price hike and keep it in tune with the purchasing power of the people. After giving the highest priority to the production of domestic commodities, arrangements will be made for timely import to ensure food security. A multi-prong drive will be made to control prices along with monitoring the market. Hoarding and profiteering syndicates will be eliminated. Extortion will be stopped. An institution for commodity price control and consumer protection will be set up. Above all, price reduction and stability will be achieved by bringing equilibrium between demand and supply of commodities.
ii. Global Financial Crisis: It is necessary to urgently form a task force which will devise a policy to save Bangladesh from global meltdown, develop a comprehensive information center, continually monitor national and global situations and provide prompt advice to help take necessary decisions. Necessary steps would be taken for investment promotion, energy security, retaining and enhancing domestic demand, safeguarding value of money, assisting exports and continuing export of manpower.
2. Effective Action against Corruption: Multi-pronged measures to fight corruption will be put into place. Powerful people will have to submit wealth statement annually. Strict measures will be taken to eliminate bribe, extortion, rent seeking and corruption. Strong measures will be taken against those having unearned and black money, against loan defaulters, tender manipulators, and users of muscle power in every stage of state and society. State or private monopoly will be broken up. Discretionary power of officials will be curtailed. To establish peoples' right, citizens' charter will be introduced in every department. Opportunities for corruption will be eliminated or minimized through widespread computerization.
3. Power and Energy:
i. A comprehensive long term policy on electricity and energy will be adopted. Economic usage of oil, gas, coal, hydro power, wind power and solar energy will be ensured. Big and small power generation stations, coal extraction, and oil and gas exploration will be given priority. Under a three year crash program quick implementation of ongoing and under consideration power generation stations, import of electricity from neighboring countries, arranging 100/150 megawatt gas turbine projects on urgent basis, and the reactivation of the past AL initiatives for constructing 10, 20 and 30 megawatt power stations will be undertaken. A schedule for repair, maintenance and overhauling or salvaging of old power stations will be made to increase and stabilize power production. Supply of gas and LPG will be increased. The Rooppur Nuclear Power Project will be implemented.
In the next three years or by 2011 power production will be increased to 5000 megawatt and by 2013 it will be further increased to 7000 megawatt.
ii. Priority will be given to exploration and exploitation of oil and new gas fields. Arrangements will be made to supply gas in the north and western regions of the country. Supply of gas and LPG will be significantly increased.
iii. A Coal Policy will be formulated safeguarding national interest. Special initiatives will be taken to ensure economic use of the coal available so far and also to develop coal-based power plants. Priorities will be given to the exploration and exploitation of new coal fields and other mineral resources.
4. Elimination of Poverty and Inequity: The following strategy and aims will be followed for socio-economic development.
i. The main strategy of poverty reduction will center on bringing vibrancy in agriculture and rural life. Social safety net will be extended for the ultra-poor. By 2013 poverty level and proportion of ultra-poor will be brought down to 25% and 15% respectively. At present there are 65 million poor people in the country. This number will be reduced to 45 million by 2013 and will further come down to 22 million in 2021. In order to achieve this objective, among other steps will be the revival of previously adopted projects such as "one house, one farm", rural housing, ideal village and returning homes. The number of recipients of old age allowance and destitute women allowance would, at the least, be doubled. Employment Banks will encourage young entrepreneurs by supplying necessary capital. Revision of the just formulated PRSP will be undertaken after a thorough evaluation within six months of assuming office.
ii. Employment guidelines: A comprehensive employment guideline will be formulated aiming at poverty reduction, solving unemployment problem and making citizens' lives meaningful. The core components of the guidelines will be: a. creating employment opportunities in rural economy b. providing credit and training for self-employment c. creating employment opportunities for wage-labour in industries d. promoting sub-contracting arrangements between big and small & medium scale industries and e. providing special training arrangements for facilitating export of labour. The number of unemployed people in the country, estimated at 28 million, will be reduced to 24 million by 2013 and will be further reduced to 15 million by 2021.
5. Establishment of Good Governance:
i. Terrorism and religious extremism will be controlled with iron hand. Trial of war criminals will be arranged.
ii. Genuine independence and impartiality of the judiciary will be ensured. Extrajudicial killings will be stopped. The judgment of the Bangabandhu murder case will be made effective and the retrial of jail killings will be held. Trial of real criminals responsible for the grenade attack of the 21st August, 2004 through proper investigation will be arranged. Rule of law will be established, The Human Rights Commission will be strengthened and made effective, and an Ombudsman will be appointed. Human rights will be strictly enforced.
iii. The on-going reform programme of the Election Commission and electoral system will continue. The Parliament will be made effective and the government will be made accountable for all its activities. Wealth statement and source of income of the Prime Minister, members of cabinet, Parliament members and of their family members will be made public every year. Except for some specific subjects related to the security of the state, Parliament members will be allowed to express differing opinions.
iv. Use of religion and communalism in politics will be banned. Security and rights of religious and ethnic minorities will be ensured. Courtesy and tolerance will be inculcated in the political culture of the country. Militancy and extortion will be banned. Awami League will take initiative to formulate a consensual and unanimous charter of political behavior.
v. Opportunities will be created for the expatriate Bangladeshis to take part in national reconstruction and their right to franchise will be ensured. Special initiatives will be taken to attract expatriate's remittance in productive investment. A consultancy network will be developed to fruitfully use expatriate's talents.
vi. Administration will be free from politicization and will be pro-people. Efficiency, seniority and merit will be the basis of appointment and promotion in public service. Administrative reform, right to information and e-governance will be introduced. A permanent Pay Commission will be set up for civil servants.
vii. In order to provide security to every citizen of the country, police and other law and order enforcing agencies will be kept above political influence. These forces will be modernized to meet the demands of the time. Necessary steps will be taken to increase their remuneration and other welfare facilities including accommodation.
viii. Rangpur will be made a new administrative division.
Other Important Programs
6. Local Government: Union, Upazilla and District Councils will be strengthened through decentralization of power. District Councils will be transformed into centres for implementation of programmes on education and health and all other development plans, and programmes, and for maintenance of law and order Every union will be made the headquarter for development and administration of the area and be developed as a planned rural township. And every Upazilla headquarter will be developed as an industrial growth centre and a planned township.
The power and sphere of responsibility of City Corporation and municipalities will be enhanced; the standard and quality of civic facilities will be improved.
7. Agriculture And Rural Development:
i. Our main aim is to ensure "food for all" by taking all possible measures and to make Bangladesh self-sufficient in food by 2013. Subsidy for agricultural inputs will be enhanced and availability of inputs will be made easier. The amount of agricultural loan will be increased and the lending procedure simplified. Incentives will be provided for development of rural warehousing. Fair price for all crops and agricultural products will be ensured. Efforts will be made to attain self-sufficiency in the production of fish, milk, egg, livestock and salt. Efforts will be directed to exporting surplus products after meeting domestic requirement.
ii. Loan for share croppers will be made available, employment facilities for farm labourer will be created and they will be brought under rural rationing system.
iii. Appropriate measures to face the challenges of globalization will be taken, including developing commercial agriculture, use of genetic engineering methods and development of nonagricultural sector in villages. In order to increase agricultural production, special emphasis will be placed on modernization of agriculture, innovation of technology and expansion of facilities for research in agriculture.
iv. Village development will include provision of urban facilities and distribution of Khas land among landless farmers. Efforts will be taken to ensure that lease of khas ponds/haors is given to genuine fishermen. All land records will be computerized and a land reform commission will be formed to ensure increased production and social justice in the distribution of land and water bodies.
v. Measures will be taken to reclaim land in the coastal areas.
8. Environment and Water Resources: An integrated policy and plan will be formulated to protect the country from the adverse effects of global warming; to create pollution free environment and to save water resources. Projects will be undertaken for river dredging, water conservation, flood control, prevention of river erosion and protection of forestry. Attempts will also be made for restoring and maintaining ecological balance. Initiatives will be taken to implement the Ganges barrage project to expand irrigation facilities, prevent salinity and to solve the problem of scarcity of sweet water in the Sundarban region.
Effective regional and international co-operation will be sought for environmental protection and development of water resources. Modern scientific methods will be adopted to prevent water and air pollution and in the disposal of waste.
9. Commerce and Industry:
i. Short, medium and long term plans will be made and implemented for poverty reduction, efficient management for quick industrialization that can provide employment, speedy expansion of stock market, maintenance of law & order and discipline, elimination of bribe and corruption and administrative difficulties, avoidance of political influence, creation of an investment friendly environment and a competitive market system, adoption of innovative technology, and provision of infrastructural facilities that are able to attract entrepreneurs and expand domestic market.
ii. In order to encourage investment by local and foreign entrepreneurs and expatriate Bangladeshis, the ONE-STOP facility will be made effective by simplifying legal and procedural formalities. Measures will be put in place to protect indigenous industries.
iii. Development of IT industry, strengthening of RMG and textile sectors and expansion of food processing, pharmaceuticals, leather, chemical products, toys, jewelry and furniture industries will be given priority. Special initiative will be taken for alternative use of jute and to make jute industry viable. Small and handicraft industries and agro-based industry will be encouraged and will be given all cooperation in the expansion of markets at home and abroad. Expansion in tourism sector, increase in labor export, and investment of remittance received from expatriate Bangladeshis in productive sectors will be ensured.
iv. Assistance will be provided for expansion of small, medium and cottage industries. Special incentives will be given to weavers, blacksmiths and clay potters. Weaving industry will be given protection and silk, benarasi and jamdani villages will be set up.
10. Human Resources Development
i. Education and Science: In order to ensure human resources development, the highest budgetary allocation will be given to education, science and information technology sectors. An education policy meeting the needs of the time will be framed keeping these in view. Net enrollment at primary level will be increased to 100% by 2011 and by 2017 the country will be rid of the curse of illiteracy. Improvement in the quality of education, depoliticisation of educational institutions, and ensuring a higher salary scale for teachers will be ensured. A permanent Pay Commission and a separate Service Commission will be instituted for teachers. Education up to graduation level will be provided free of cost in phases.
ii. In order to encourage female education the opportunity for free education along with scholarship will continue.
iii. Educational institutions will be rid of terrorism and session backlogs. Science and technology education will be especially encouraged. Madrasa education will be reoriented to develop productive skills and knowledge for the real world. Scope of science education and research will be expanded. Particular care will be taken in cases of disadvantaged pupils.
iv. More government secondary schools will be set up in the capital in phases. The govt. secondary schools located at every district headquarter will be developed and expanded and government. secondary schools will be established at every Upzilla headquarter in phases.
v. Information and communication technology: The potentials of ICT sector will be realized. Software industry and IT services will be developed by providing all possible assistance to talented young people and interested entrepreneurs. This measure will increase export and promote employment opportunities. Our vision is to make Bangladesh digital in 2021. IT education will be made compulsory at secondary level by 2013 and at primary level by 2021. The task force on ICT that was established during the Awami League rule but rendered ineffective by the BNP-Jamat Alliance will be reactivated. High-tech park, software technology park, ICT incubator and computer villages will be set up at suitable locations in the country.
vi. Welfare of the disabled: The Disabled Welfare Act passed by Awami League in 2000 will be updated and implemented. Special steps will be taken to facilitate education, employment, movement and communication of the disabled and to enhance their social dignity.
11. Health and Family Welfare:
i. In order to ensure health facilities to every citizen of the country, the health policy of the erstwhile Awami League government will be reevaluated and adjusted according to the demands of the time. In the light of this policy, 18000 community clinics, established during Awami League rule, will be commissioned. Nutrition to children and mothers' welfare will be ensured. The Population Policy will be updated. And accordingly birth control and reproductive health care will be ensured.
ii. The arsenic problem will be tackled and measures will be taken to supply pure drinking water for all by 2011 and to provide sanitation facility in every house by 2013.
iii. An appropriate pharmaceutical policy to bring self- sufficiency in the production of medicines of international standard and to promote their export will be formulated. Concurrently, effective measures will be taken for education in traditional medicine and improvement of the quality of traditional medicine.
12. Empowerment of Women and Child Welfare:
In order to ensure women's empowerment and equality in rights and opportunities, the Women Development Policy formulated by Awami League in 1997 will be revived. The number of reserved seats for women by direct election in the Parliament will be increased to 100. Necessary measures will be taken for appointment of women in senior posts in the administration and in all spheres of employment. Strictest legal measures will be taken to stop oppression of women. Discriminatory laws against the interest of women will be rectified.
13. Welfare of Children and the Juvenile: Child labor will be gradually abolished in all sectors. Use of children in political and other activities through coercion or enticement will be prohibited. In keeping with the UN convention on children's rights, adequate measures will be taken for developing their physical and mental capacity and for their nutrition and entertainment.
14. Youth and Employment:
i. A comprehensive employment policy will be developed setting targets for employment enshrining i. agricultural employment, ii. Off-farm activities in rural areas, iii. Self-employment and income generating activities, iv. Urban service employment, v. wage employment in industry, VI. Employment in infra-structure development, vii. Employment abroad and necessary training for it and viii. Employment of youth and students.
ii. An employment guarantee scheme will gradually be made effective to provide 100 days employment to one youth per family. All citizens able to work will be registered. A project will be undertaken for young men and women with HSC degrees for appointment in the "national service" for two years.
15. Communication and Infrastructure
I. Appropriate policy and project implementation will be undertaken in transport, road building, housing, and port development and construction sectors. An extensive road network in each district will connect villages, unions, upazillas and the district headquarter.
II. Appropriate measures will be taken to construct the Padma and Karnaphuli bridge/tunnel, Dhaka-Chittagong four- lane express way, and expansion and modernization of the railway.
III. Rail and road connection with neighboring countries under the Asian Rail and Highways schemes will be established.
IV. Dredging of every big and small river will be undertaken and measures will be taken to maintain their navigability throughout the year. River routs will be improved and river transportation system will be modernized to facilitate safe and cost effective transportation of cargo and passengers.
V. Construction of deep sea ports and modernization of Chittagong and Mongla ports and opening them up to all of Asia will be taken up.
VI. Bangladesh Biman will be restructured to enable it to operate on commercial & profitable basis. Aviation services in the private sector will be encouraged. Modern airports of international standard will be constructed to facilitate air transportation linking Bangladesh with the world.
VII. Telecommunication facilities will be extended up to rural villages. All Upazilas will be brought under internet communication system in the next five years.
VIII. Railway will be given importance and new rail lines will be installed as it maintains communication link with the capital and provides cheaper transportation.
Underground railway, mono or circular rail and navigable river route around Dhaka will be constructed to solve the public transportation problem and traffic jam in the capital.
16. Labor Policy:
i. National labour policy will be reevaluated and corrected. Discrepancy in wages between male and female workers will be removed. National minimum wage will be refixed and a permanent wage board will be formed. To meet international demand, tradewise training will be given to produce and export skilled manpower. As per ILO convention, the right to trade union will be granted.
ii. Rationing system will be introduced for all labourers including garment worker, ultra poor and rural landless farm labourer, as special consideration.
17. Freedom Struggle and Freedom Fighters:
i. Continuous efforts will be made for the realization of the dream and commitment of liberation war. Dignity and status of the freedom fighters, who are the greatest sons of the nation, will be restored. And in state recognition of their contribution to the nation, steps will be taken to increase their alliance, particularly of the distressed freedom fighters. Arrangements will be made to provide then old-age subsistence allowance and free health care service. Quota in jobs and educational institutions for the children of freedom fighters will continue. As honourable citizens, the freedom fighters will be given the privilege of travel by rail, bus, and river free of cost.
ii. Construction of the Victory Monument in the Suhrawardy Udyan will be completed according to the original plan. Special work programme will be undertaken all over the country to preserve the memory of the war of liberation and to portray its real history. All over the country, slain field and mass graves of the liberation war period will be identified, the names and identities of the martyrs will be collected and memorials in their honour will be built.
18. Religious Minorities, Disadvantaged People and Underdeveloped Areas
i. Terrorism, discriminatory treatment and human rights violations against religious and ethnic minorities and indigenous people must come to an end permanently. Security of their life, wealth and honor will be guaranteed. Their entitlement to equal opportunity in all spheres of state and social life will be ensured. Special measures will be taken to secure their original ownership on land, water bodies, and their age-old rights on forest areas. In addition, a land commission will be formed. All laws and other arrangements discriminatory to minorities, indigenous people and ethnic groups will be repealed. Special privileges will be made available in educational institutions for religious minorities and indigenous people. Such special privileges will also apply for their employment.
ii. The 1997 Chittagong Hill Tract Peace Accord will be fully implemented. More efforts will be directed toward the development of underdeveloped tribal areas, and special programmes on priority basis will be taken to secure their rights and to preserve their language, literature, culture, and unique lifestyles.
19. Freedom of mass media and information
19.1 The freedom of all types of mass media and flow of information will be ensured. Initiatives will be taken for community radio services, besides national radio network.
19.2 Investigation and trial of assassination of all journalists will be made expeditiously and the real criminals will be given exemplary punishment. Persecution and intimidation of journalists will be stopped. All false cases against them will be withdrawn.
19.3 Discrimination in distribution of advertisements on partisan consideration shall be discontinued, and development of the newspaper as an industry will be aided.
20. Defence
20.1 Bangladesh Awami League will keep the armed forces above all controversies with a view to building it up as a patriotic, brave, efficient and invincible force. The defence system will be improved for the security of the people and the country. A National Defence Policy will be formulated.
20.2 The principle of competence, merit, fitness and seniority will be strictly followed for recruitment, appointment and promotion. Autonomy, as consistent with the Constitution, will be granted in matters of internal discipline, administration and management. Welfare oriented projects will be undertaken for the members of the defence forces.
20.3 Steps will be taken so that our defence and the police forces can participate more widely in the U. N. Peace-keeping Force and make further contribution to international peace.
21. Culture and Sports
21.1 The State will provide necessary assistance for preservation of the secular and democratic tradition of Bengali culture as well as further improvement of Bengali language and literature, music, arts and all branches of creative works and fine arts.
The International Mother Language Institute Project undertaken by the Awami League Government earlier (199602001) will be reactivated.
21.2 Creation of social awareness, scientific and liberal outlook will be emphasized with a view to resisting communalism and narrow mindedness.
21.3 Laws repugnant to Quran and Sunnah shall not be made. Due respect will be shown to the principles and values of all religions.
21.4 Sports: Sports arena and organizations shall be depoliticized. Improvement of management, training and facilities shall be made for enhancing the standards of sports to international levels. Sports and exercise for physical and mental development of the children, the adolescent and the young shall be made compulsory for all education institutions.
22. Government and NGO
The non-government organizations shall be free to manage themselves in accordance with their own internal rules subject to compliance with the laws of the country. The NGOs shall not take part in politics. Transparency and accountability of their income/receipts and expenditures shall have to be ensured.
23. Foreign Policy
a. Bangladesh will take an active role in the preservation of world peace. An independent foreign policy will be pursued in adherence to the principles of "Friendship with all and malice towards none." Friendly relationship will be maintained with India, Nepal, Bhutan and Myanmar, our neighboring countries, in the context of further strengthening cooperation with all. Regional and sub-regional cooperation will be further strengthened including relationship with the member countries of SAARC, BIMSTEC and D-8.
b. Development cooperation will be deepened and expanded with the developed countries including USA, European Union, Japan and Canada. Friendly relations will be strengthened with Russia, China and the member states of ASEAN.
c. Initiatives will be taken for enhancing and deepening relationship with Australia and the Pacific countries.
d. Fraternal relationship with the countries of the Middle East including Saudi Arabia, Egypt, Palestine, United Arab Emirates and Kuwait as well as Turkey, Malaysia and Indonesia will be maintained. Solidarity with the Muslim Ummah and economic cooperation within the framework of OIC will be enhanced. Steps will be taken for establishing fruitful relationship with the countries of Africa and South America.
e. A South Asian Task Force will be formed for meeting the challenge of terrorism and militancy.
The image and prestige of Bangladesh will be retrieved and improved in the international arena
২০২১ সালের মধ্যে আত্মনির্ভরশীল বাংলাদেশ প্রতিষ্ঠার প্রতিশ্রুতি দ্রব্যমূল্য হ্রাস ও মহামন্দা রোধ, দুনীতি দমন, জ্বালানি ও বিদ্যুৎ উৎপাদন বৃদ্ধি, দারিদ্র্য বিমোচন ও সুশাসন প্রতিষ্ঠাকে বিশেষ অগ্রাধিকার দিয়ে আওয়ামী লীগ দিন বদলের সনদ নামে ২৩ দফা নির্বাচনী ইশতেহার প্রকাশ করে৷ ইশতেহারে যুদ্ধাপরাধীদের বিচার এবং জঙ্গিবাদ ও সাম্প্রদায়িক সন্ত্রাস কঠোর হস্তে দমন করার অঙ্গিকার করা হয়েছে৷ ২০২১ সালকে টার্গেট করে আত্মনির্ভরশীল বাংলাদেশ প্রতিষ্ঠায় বিভিন্ন প্রতিশ্রুতি ব্যক্ত করা হয়েছে৷ এ প্রতিশ্রুতিগুলোর মধ্যে রয়েছে ২০১৩ সালে অর্থাৎ ৪ বছরের মধ্যে দেশকে পুনরায় খাদ্যে আত্মনির্ভরশীল করা, আগামী ২০২১ সালের মধ্যে সবার জন্য বিদ্যুৎ নিশ্চিত করা, বেকারত্বের হার ৪০ থেকে ১৫ শতাংশে নামিয়ে আনা, আগামী ৫ বছরে দারিদ্র্যের হার কমিয়ে ৪৫ শতাংশ থেকে ২৫-এ নামিয়ে আনা, ৱাতক পর্যন্ত শিক্ষাকে সবার জন্য অবৈতনিক করা, দুর্নীতি দমন কমিশনকে আরও শক্তিশালী করা এবং দারিদ্র্য বিমোচনে কৃষি ও গ্রামীণ উন্নয়নকে সর্বোচ্চ অগ্রাধিকার দেয়া৷
প্রধানমন্ত্রী শেখ হাসিনা ভোট ও ভাতের অধিকার দারিদ্র্য বিমোচনের হাতিয়ার-এই শ্লোগানের ভিত্তিতে রচিত এ ইশতেহার ভিশন-২০২১ নতুন প্রজন্মের তরুণ-তরুণী যারা প্রথম ভোটার হয়েছেন তাদেরকে উৎসর্গ করেন৷
ইশতেহারে গভীর সংকট থেকে দেশকে উদ্ধার করে ক্ষুধা-দারিদ্র্য-নিরক্ষরমুক্ত বাংলাদেশ গড়ে তুলে উন্নয়ন, গণতন্ত্র, শান্তি ও প্রগতির পথে এগিয়ে নেয়ার প্রতিজ্ঞা ব্যক্ত করা হয়৷ চাল, ডাল, তেলসহ নিত্য প্রয়োজনীয় জিনিসপত্রের দাম কমিয়ে ক্ষমতার মধ্যে নিয়ে আসা, দ্রব্য মূল্য সন্ত্রাসী সিণ্ডিকেট ভেঙে দেয়া, বিশ্ব-মন্দা মোকাবিলায় টাস্ক ফোর্স গঠন এবং তথ্য বিশ্লেষণ কেন্দ্র প্রতিষ্ঠা করা, দুর্নীতিমুক্ত সমাজ গঠনে দুর্নীতির বিরুদ্ধে যুদ্ধ ঘোষণা করার কথা ইশতেহারে বলা হয়েছে৷
জ্বালানি নিরাপত্তা নিশ্চিত করতে অভ্যন্তরীণ ও আঞ্চলিক বহুমুখী পদক্ষেপ গ্রহণ করার কথা বলা হয়েছে৷ আরও বলা হয়েছে, ২০২১ সালের মধ্যে বিদ্যুৎ উৎপাদনের লক্ষ্যমাত্রা হবে ২০ হাজার মেগাওয়াট৷ ৩ বছর মেয়াদি ক্র্যাস প্রোগ্রাম বাস্তবায়ন করে ২০১৩ সালের মধ্যে ৭ হাজার মেগাওয়াট এবং ২০১৫ সালের মধ্যে ৮ হাজার মেগাওয়াটে উন্নীত করা হবে৷ বঙ্গবন্ধু হত্যার বিচারের রায় কার্যকর করাসহ বিচার বিভাগের প্রকৃত স্বাধীনতা, সুশাসন প্রতিষ্ঠায় মানবাধিকার, আইনের শাসন ও নাগরিক মৌলিক অধিকার সুনিশ্চিত করা হবে৷ শিক্ষা, বিজ্ঞান, তথ্য প্রযুক্তি খাতে সর্বোচ্চ ব্যয় বরাদ্দ নিশ্চিত করা, নতুন শিক্ষা নীতি প্রণয়ন করে শিক্ষা-ব্যবস্থা আধুনিক, ২০১৩ সালের মধ্যে সবার জন্য স্বাস্থ্য সেবা এবং ২০১৫ সালের মধ্যে সবার জন্য আবাসন নিশ্চিত করা হবে৷ ঢাকায় আরেকটি আন্তর্জাতিক বিমান বন্দর, পদ্মা সেতু নির্মাণসহ যোগাযোগ ব্যবস্থার উন্নয়নে সড়ক, রেল ও নৌ পথের আধুনিকায়ন করার প্রতিশ্রুতি রয়েছে৷ ধর্মীয় সংখ্যালঘু ও ক্ষুদ্র জাতি সত্তা ও আদিবাসী জনগোষ্ঠীর অধিকার সংরক্ষণ ও তাদের প্রতি বৈষম্যমূলক আইন বাতিল করা হবে৷ সার্ক, বিমসটেকসহ আঞ্চলিক সহযোগিতা জোরদার এবং ইসলামিক উম্মাহর সংহতি ও ইসলামি দেশগুলোর সঙ্গে সহযোগিতা উন্নততর করা হবে৷ সমমর্যাদার ভিত্তিতে জাতীয় স্বার্থ অক্ষুণ্ণ রেখে 'সকল রাষ্ট্রের সঙ্গে বন্ধুত্ব, কারো সাথে বৈরিতা নয়'-এই নীতির ভিত্তিতে পররাষ্ট্রনীতি গ্রহণ করা হবে৷
সমগ্র জাতির সম্মিলিত প্রচেষ্টায় এই ইশতেহার বাস্তবায়ন করে নতুন প্রজন্মকে সুন্দর ও সফল ভবিষ্যৎ উপহার দেয়ার অঙ্গীকার করেন শেখ হাসিনা
Awami League's Vision 2021
Moktel Hossain Mukthi, Freedom Fighter, Music Teacher and Singer
Moktel Hossain Mukthi, Freedom Fighter, Music Teacher and Singer

The Awami League was founded in Dhaka, the former capital of the Pakistani province ofEast Bengal, in 1949 by Bengali nationalists Maulana Abdul Hamid Khan Bhashani,Shamsul Huq, and later Huseyn Shaheed Suhrawardy. The Awami League was established as the Bengali alternative to the domination of the Muslim League in Pakistan. The party quickly gained massive popular support in East Bengal, later named East Pakistan, and eventually led the forces of Bengali nationalism in the struggle against West Pakistan's military and political establishment. The party under the leadership of Sheikh Mujibur Rahman, the founding father of Bangladesh, would lead the struggle for independence, first through massive populist and civil disobedience movements, such as the Six Point Movement and 1971 Non-Cooperation Movement, and then during the Bangladesh Liberation War. After the emergence of independent Bangladesh, the Awami League would win the first general elections in 1973 but was overthrown in 1975 after the assassination of Sheikh Mujibur Rahman.The party was forced by subsequent military regimes into political wilderness and many of its senior leaders and actvists were executed and jailed. After the restoration of democracy in 1990, the Awami League emerged as one of the principal players of Bangladeshi politics.
Amongst the leaders of the Awami League, five have become the President of Bangladesh, four have become the Prime Minister of Bangladesh and one became the Prime Minister of Pakistan. Since the independence of Bangladesh, the party has been under the control of the family of Sheikh Mujibur Rahman. His daughter and also the incumbent Prime Minister of Bangladesh, Sheikh Hasina, have been heading the party since 1981.
The Bangladesh Awami League styles itself as the leader of the "pro-liberation" forces in Bangladesh, pointing towards the secular and social democratic sections of the political establishment in the country which played the leading role during the Bangladesh Liberation War in 1971. The party constitution states, and in two cases defines the reason for, four fundamental principles in guiding its philosophy and policies. They include-
 Bengali nationalism
 Democracy
 Secularism, that is to ensure freedom of religion and non-communal politics
 Socialism, that is to establish an exploitation-free society and social justice
The four principles are similar to those of the original Four State Principles in Bangladesh's constitution which
Included nationalism, secularity, democracy and socialism.
Prior to the 2008 general elections in Bangladesh, the Awami League announced in its manifesto, its "Vision 2021" and "Digital Bangladesh" action plans to transform Bangladesh into a fast developing Middle Income Country by 2021.[2] The party also uses the term "Sonar Bangla", or golden Bengal, to describe its vision for Bangladesh to become a modern developed nation. The term is reminiscent of Bangladesh's national anthem and a utopian vision in Bengali nationalism.
History
The history of the Bangladesh Awami League falls into three distinct eras:
 The Early Pakistan Era, when the party championed the rights of the Bengali people in Pakistan;
 The Movement for Independence, when the party led the forces of Bengali nationalism in establishing the sovereign state of Bangladesh;
 The Post Independence Era, when the party is a major player in Bangladeshi politics and often suffered volatile experiences.
Early Pakistan Era
On 14 August 1947, the partition of British India saw the establishment of the Muslim state of Pakistan on the basis of the Two-Nation Theory. The new country compromised of two wings, separated by 1000 miles of Indian Territory, in the Indian Subcontinent. The western wing consisted of the provinces of Punjab, Sindh, North West Frontier Province and Balochistan, while the province of East Bengal constituted the eastern wing. From the onset of independence, Pakistan was led by its founder Muhammad Ali Jinnah and his Muslim League party.
In 1948, there was rising agitation in East Bengal against the omission of Bengali script from coins, stamps and government exams. Thousands of students, mainly from the University of Dhaka, protested in Dhaka and clashed with security forces. Prominent student leaders including Shamsul Huq, Shawkat Ali, Kazi Golam Mahboob, Oli Ahad, Sheikh Mujibur Rahman and Abdul Wahed were arrested and the police were accused of excessive brutality while charging protesters. In March, senior Bengali political leaders were attacked whilst leading protests demanding that Bengali be declared an official language in Pakistan. The leaders included the A. K. Fazlul Huq, the former Prime Minister of undivided Bengal. Amidst the rising discontent in East Bengal, Jinnah visited Dhaka and announced that Urdu would be sole state language of Pakistan given its significance to Islamic nationalism in South Asia. The announcement caused uproar in East Bengal, where the native Bengali population resented Jinnah for his attempts to impose a language they hardly understood. The resentment was further fueled by rising discrimination against Bengalis in government, industry, bureaucracy and the armed forces and the dominance of the Muslim League. The Bengalis argued that they were they constituted the ethnic majority of Pakistan's population and Urdu was remote to the land of Bengal, located in the eastern Indian Subcontinent. Moreover, the rich literary heritage of the Bengali language and the deep rooted secular culture of Bengali society led to a strong sense of linguistic and cultural nationalism amongst the people of East Bengal. Against this backdrop, Bengali nationalism began to take root within the Muslim League and the party's Bengali members began to rebel.
All Pakistan Awami Muslim League
Maulana Abdul Hamid Khan Bhasani, founding President of the Awami League
On 23 June 1949, Bengali nationalists from East Bengal broke away from the Muslim League, Pakistan's dominant political party, and established the All Pakistan Awami Muslim League. The party was founded at the Rose Garden mansion in the old part of Dhaka. Maulana Abdul Hamid Khan Bhashani and Shamsul Huqwere elected the first President and General Secretary of the party respectively, while Sheikh Mujibur Rahman,Khondaker Mostaq Ahmad and A. K. Rafiqul Hussain were elected the party's first Joint Secretaries.[10] The party was formed to champion the rights of masses in Pakistan against the powerful feudal establishment led by the Muslim League. However, due to its strength stemming from the discriminated Bengali population of Pakistan's eastern wing, the party eventually became associated and identified with East Bengal.
Rose Garden in Old Dhaka, the birthplace of the Awami League
In 1952, the Awami Muslim League and its student wing played an instrumental role in the Bengali Language Movement, during which Pakistani security forces fired upon thousands of protesting students demanding Bengali be declared an official language of Pakistan and famously killing a number of students including Abdus Salam, Rafiq Uddin Ahmed, Abul Barkat and Abdul Jabbar. The events of 1952 is widely seen by historians today as a turning point in the history of Pakistan and the Bengali people, as it was the starting point of the Bengali nationalist struggle that eventually culminated in the creation of Bangladesh in 1971. In 1953, the party's council meeting voted to drop the word "Muslim" from its name in order to give it a more secular outlook, owing to need of including the province's large Hindu population in Pakistani politics.
United Front
United Front cabinet of Chief Minister A. K. Fazlul Huq
In the run up to the East Bengal Legislative Assembly Elections in 1954, the Awami League took the lead in negotiations in forming a pan-Bengali political alliance including the Krishak Praja Party, Nizam-e-Islam and Ganatantri Dal. The alliance was termed the Jukta Front or United Front and formulated the Ekush Dafa, or 21-point Charter, to fight the Muslim League. The party also took the historic decision to adopt the traditional Bengali boat, which signified the attachment to rural Bengal, as its election symbol.
The election swept the United Front coalition into power in East Bengal with a massive mandate of 223 seats out of 237 seats. The Awami League itself bagged 143 seats while the Muslim League won only 9 seats. A. K. Fazlul Huq assumed the office of Chief Minister of East Bengal and drew up a cabinet containing many of the prominent student activists that were leading movements against the Pakistani state. They included Sheikh Mujibur Rahman from the Awami League, who served as commerce minister.
Leaders of the new provincial government demanded greater provincial autonomy for East Bengal and eventually succeeded in pressuring Prime Minister Muhammad Ali Bogra, himself a Bengali, to endorse the proposed constitutional recognition of Bengali as an official language of Pakistan. The United Front also passed a landmark order for the establishment of the Bangla Academy in Dhaka. As tensions with the western wing grew due to the demands for greater provincial autonomy in East Bengal, Governor-General Ghulam Muhammad dismissed the United Front government on 29 May 1954 under Article 92/A of the provisional constitution of Pakistan.
Tenure in Central Government
In September 1956, the Awami League formed a coalition with the Republican Party to secure a majority in the new National Assembly of Pakistan and took over the central government. Awami League President Huseyn Shaheed Suhrawardy became the Prime Minister of Pakistan. Suhrawardy pursued a reform agenda to reduce the long standing economic disparity between East and West Pakistan, greater representation of Bengalis in the Pakistani civil and armed services and he unsuccessfully attempted to alleviate the food shortage in the country. The Awami League also began deepening relations with the United States. The government moved to join the Southeast Asia Treaty Organisation (SEATO) and Central Treaty Organisation (CENTO), the two strategic defense alliances in Asia inspired by the North Atlantic Treaty Organization (NATO). Maulana Bhashani, one of the party's founders, condemned the decision of the Suhrawardy government and called a conference in February, 1957 at Kagmari in East Bengal. He protested the move and the support lent by the Awami League leadership to the government. Bhashani broke away from the Awami League and then formed the leftist National Awami Party (NAP).
The controversy over One Unit (the division of Pakistan into only two provinces, east and west) and the appropriate electoral system for Pakistan, whether joint or separate, also revived as soon as Suhrawardy became Prime Minster. In West Pakistan, there was strong opposition to the joint electorate by the Muslim League and the religious parties. The Awami League however, strongly supported the joint electorate. These differences over One Unit and the appropriate electorate caused problems for the government.
By early 1957, the movement for the dismemberment of the One Unit had started. Suhrawardy was at the mercy of central bureaucracy fighting to save the One Unit. Many in the business elite in Karachi were lobbying against Suhrawardy's decision to distribute millions of dollars of American aid to East Pakistan and to set up a national shipping corporation. Supported by these lobbyists, President Iskander Mirza demanded the Prime Minister's resignation. Suhrawardy requested to seek a vote of confidence in the National Assembly, but this request was turned down. Suhrawardy resigned under threat of dismissal on October 10, 1957.

Ayub Khan coup and martial law
On 7 October 1958, President Iskander Mirza declared martial law and appointed army chief General Ayub Khan as Chief Martial Law Administrator. Ayub Khan eventually deposed Mirza in a bloodless coup. By promulgating the Political Parties Elected Bodies Disqualified Ordinance, Ayub banned all major political parties in Pakistan. Senior politicians, including the entire top leadership of the Awami League, were arrested and most were kept under detention till 1963.
In 1962, Ayub Khan drafted a new constitution, modeled on indirect election, through an electoral college, and termed it 'Basic Democracy'. Huseyn Shaheed Suhrawardy joined Nurul Amin, Khwaja Nazimuddin, Maulvi Farid Ahmed and Hamidul Haq Chowdhury in forming National Democratic Front against Ayub Khan's military-backed rule and to restore elective democracy. However the alliance failed to obtain any concessions. Instead the electoral colleges appointed a new parliament and the President exercised executive authority.
Wide spread discrimination prevailed in Pakistan against Bengalis during the regime of Ayub Khan. Harsh restrictions were imposed on major Bengali cultural symbols, including a ban on the airing of Rabindra Sangeet public. The University of Dhaka became a hotbed for student activism advocating greater rights for Bengalis and the restoration of democracy in Pakistan.
On 5 December 1963, Huseyn Shaheed Suhrawardy was found dead in his hotel room in Beirut, Lebanon. His sudden death under mysterious circumstances gave rise to speculation within the Awami League and the general population in East Pakistan that he had been poisoned.
1966 to 1971
he 6-point demands, proposed by Mujib, were widely accepted by the East Pakistani populace, as they proposed greater autonomy for the provinces of Pakistan. After the so-called Agartala Conspiracy Case, and subsequent end of the Ayub Khan regime in Pakistan, the Awami League and its leader Sheikh Mujib reached the peak of their popularity among the East Pakistani Bengali population. In the elections of 1970, the Awami League won 167 of 169 East Pakistan seats in the National Assembly but none of West Pakistan's 138 seats. It also won 288 of the 300 provincial assembly seats in East Pakistan.[14][15] This win gave the Awami League a healthy majority in the 313-seat National Assembly and placed it in a position to establish a national government without a coalition partner. This was not acceptable to the political leaders of West Pakistan and led directly to the events of the Bangladesh Liberation War. The AL leaders, taking refuge in India, successfully led the war against the Pakistani Army throughout 1971.

1975 to 1996
These negative developments led to a widespread dissatisfaction among the people and even inside the Army. On 15 August 1975 some junior members of the armed forces in Dhaka, led by Major Faruk Rahman and Major Rashid, assassinated Sheikh Mujibur Rahman and all his family members. Within months, on November 3, 1975, four more of its top leaders, Syed Nazrul Islam, Tajuddin Ahmed, CaptainMuhammad Mansur Ali and A. H. M. Qamaruzzaman were killed inside the Dhaka Central Jail. Only Sheikh Hasina and Sheikh Rehana, two daughters of Mujib, survived the massacre as they were in West Germany as a part of a cultural exchange program. They later claimed political asylum in the United Kingdom. Sheikh Rehana, the younger sister, chose to remain in the UK permanently, while Sheikh Hasina moved to India and lived in self imposed exile. Her stays abroad helped her gain important political friends in the West and in India that proved to be a valuable asset for the party in the future.
After 1975, the party remained split into several rival factions, and fared poorly in the 1979 parliamentary elections held under a military government. In 1981 Sheikh Hasina returned after the largest party faction, the "Bangladesh Awami League", elected her its president, and she proceeded to take over the party leadership and unite the factions. As she was under age at the time she could not take part in the 1981 presidential elections that followed the assassination of then President Ziaur Rahman.
The Awami League emerged as the largest opposition party in parliament in the elections in 1991, following the uprising against Ershad. It made major electoral gains in 1994 as its candidates won mayoral elections in the two largest cities of the country: the capital Dhaka and the commercial capital Chittagong. Demanding electoral reforms the party resigned from the parliament in 1995, boycotted the February 1996 parliamentary polls, and subsequently won 146 out of 300 seats in June 1996 parliamentary polls. Supported by a few smaller parties, the Awami League formed a "Government of National Unity," and elected a non-partisan head of state, retired Chief Justice Shahabuddin Ahmed.

1996 to 2001
AL's second term in office had mixed achievements. Apart from sustaining economic stability during the Asian economic crisis, the government successfully settled Bangladesh's long standing dispute with India over sharing the water of the river Ganga (also known as Padma) in late 1996, and signed a peace treaty with tribal rebels in 1997. In 1998, Bangladesh faced one of the worst floods ever, and the government handled the crisis satisfactorily. It also had significant achievements in containing inflation, and peacefully neutralising a long-running leftist insurgency in south-western districts dating back to the first AL government's time. However, rampant corruption allegations against party office bearers and ministers as well as a deteriorating law and order situation troubled the government. Its pro poor policies achieved wide microeconomic development but that left the country's wealthy business class dissatisfied. The AL's last months in office were marred by sporadic bombing by alleged Islamist militants. Hasina herself escaped several attempts on her life, in one of which two anti-tank mines were planted under her helipad in Gopalganj district. In July 2001, the second AL government stepped down, becoming the first elected government in Bangladesh to serve a full term in office.
The party won only 62 out of 300 parliamentary seats in the elections held in October 2001, despite bagging 40% of the votes, up from 36% in 1996 and 33% in 1991. The BNP and its allies won a two thirds majority in parliament with 46% of the votes cast, with BNP alone winning 41% up from 33% in 1996 and 30% in 1991.
2001 to 2008
In its second term in opposition since 1991, the party suffered the assassination of several key members. Popular young leader Ahsanullah Master, a Member of Parliament from Gazipur, was killed in 2004. This was followed by a grenade attack on Hasina during a public meeting on August 21, 2004, resulting in the death of 22 party supporters, including party women's secretary Ivy Rahman, though Hasina lived. Finally, the party's electoral secretary, ex finance minister, and veteran diplomat Shah M S Kibria, a Member of Parliament from Habiganj, was killed in a grenade attack in Sylhet later that year.
In June 2005, the Awami League won an important victory when the AL nominated incumbent mayor A.B.M. Mohiuddin Chowdhury won the important mayoral election in Chittagong, by a huge margin, against BNP nominee State Minister of Aviation Mir Mohammad Nasiruddin. This election was seen as a showdown between the Awami League and the BNP. However, the killing of party leaders continued. In December 2005, the AL supported Mayor of Sylhet narrowly escaped the third attempt on his life as a grenade thrown at him failed to explode.
In September 2006, several of the party's top leaders, including Saber Hossain Choudhury MP and Asaduzzaman Nur MP, were hospitalized after being critically injured by police beatings while they demonstrated in support of electoral-law reforms. Starting in late October 2006, the Awami League led alliance carried out a series of nationwide demonstrations and blockades centering on the selection of the leader of the interim caretaker administration to oversee the 2007 elections. Although an election was scheduled to take place on January 22, 2007 that the Awami League decided to boycott, the country's military intervened on January 11, 2007 and installed an interim government composed of retired bureaucrats and military officers.
Throughout 2007 and 2008, the military backed government tried to root out corruption and get rid of the two dynastic leaders of the AL and BNP. While these efforts largely failed, they succeeded in producing a credible voter list that was used in the December 29, 2008 national election.
National election 2008
The Awami league participated in the national election on December 29, 2008 as part of a larger electoral alliance that also included theJatiya Party led by former military ruler General Ershad as well as some leftist parties. According to the Official Results of the 2008 National Elections posted by the Election Commission, Bangladesh Awami League has won 230 out of 299 constituencies, and together with its allies, have a total of 262 seats. The Awami League and its allies received 57% of the total votes cast. The AL alone got 48%, compared to 36% of the other major alliance led by the BNP which by itself got 33% of the votes. Ex-Prime Minister Sheikh Hasina, as party head, is the Prime Minister-Elect. Her term of office is likely to begin on January 10, 2009. She is expected to head a 30-35 member government that will include cabinet members from the Awami League's electoral allies.
Wings of Bangladesh Awami League
 Bangladesh Awami Jubo League
 Bangladesh Students League
 Bangladesh Krishak League
 Bangladesh Sromik League
 Bangladesh Swechchasebak League
The Bangladesh Awami League (AL) (Bengali: বাংলাদেশ আওয়ামী লীগ; translated from FarsiBangladesh People's League), commonly known as the Awami League, is the mainstream center-left, secular political party in Bangladesh. It is also currently the governing party after winning the 2008 Parliamentary elections in Bangladesh.
Moktel Hossain Mukthi, Freedom Fighter, Music Teacher and Singer

The life of Bangabandhu Sheikh Mujibur Rahman is the saga of a great leader turning peoplepower into an armed struggle that liberated a nation and created the world's ninth most populous state. The birth of the sovereign state of Bangladesh in December 1971, after a heroic war of nine months against the Pakistani colonial rule, was the triumph of his faith in the destiny of his people. Sheikh Mujib, endearingly called Bangabandhu or friend of Bangladesh, rose from the people, molded their hopes and aspirations into a dream and staked his life in the long battle for making it real. He was a true democrat, and he employed in his struggle for securing justice and fairplay for the Bengalees only democratic and constitutional weapons until the last moment. It is no accident of history that in an age of military coup d'etat and 'strong men', Sheikh Mujib attained power through elections and mass movement and that in an age of decline of democracy he firmly established democracy in one of the least developed countries of Asia.
Sheikh Mujib was born on 17 March 1920 in a middle class family at Tungipara in Gopalganj district. Standing 5 feet 11 inches, he was taller than the average Bengalee. Nothing pleased him more than being close to the masses, knowing their joys and sorrows and being part of their travails and triumphs. He spoke their soft language but in articulating their sentiments his voice was powerful and resonant. He had not been educated abroad, nor did he learn the art of hiding feelings behind sophistry; yet he was loved as much by the urban educated as the common masses of the villages. He inspired the intelligentsia and the working class alike. He did not, however, climb to leadership overnight.
Early Political Life: His political life began as an humble worker while he was still a student. He was fortunate to come in early contact with such towering personalities as Hussain Shaheed Suhrawardy and A K Fazlul Huq, both charismatic Chief Ministers of undivided Bengal. Adolescent Mujib grew up under the gathering gloom of stormy politics as the aging British raj in India was falling apart and the Second World War was violently rocking the continents. He witnessed the ravages of the war and the stark realities of the great famine of 1943 in which about five million people lost their lives. The tragic plight of the people under colonial rule turned young Mujib into a rebel.
This was also the time when he saw the legendary revolutionary Netaji Subhas Chandra Bose challenging the British raj. Also about this time he came to know the works of Bernard Shaw, Karl Marx, Rabindranath Tagore and rebel poet Kazi Nazrul Islam. Soon after the partition of India in 1947 it was felt that the creation of Pakistan with its two wings separated by a physical distance of about 1,200 miles was a geographical monstrosity. The economic, political, cultural and linguistic characters of the two wings were also different. Keeping the two wings together under the forced bonds of a single state structure in the name of religious nationalism would merely result in a rigid political control and economic exploitation of the eastern wing by the all-powerful western wing which controlled the country's capital and its economic and military might.
Early Movement: In 1948 a movement was initiated to make Bengali one of the state languages of Pakistan. This can be termed the first stirrings of the movement for an independent Bangladesh. The demand for cultural freedom gradually led to the demand for national independence. During that language movement Sheikh Mujib was arrested and sent to jail. During the blood-drenched language movement in 1952 he was again arrested and this time he provided inspiring leadership of the movement from inside the jail.
In 1954 Sheikh Mujib was elected a member of the then East Pakistan Assembly. He joined A K Fazlul Huq's United Front government as the youngest minister. The ruling clique of Pakistan soon dissolved this government and Shiekh Mujib was once again thrown into prison. In 1955 he was elected a member of the Pakistan Constituent Assembly and was again made a minister when the Awami League formed the provincial government in 1956. Soon after General Ayub Khan staged a military coup in Pakistan in 1958, Sheikh Mujib was arrested once again and a number of cases were instituted against him. He was released after 14 months in prison but was re-arrested in February 1962. In fact, he spent the best part of his youth behind the prison bars.
Supreme Test: March 7, 1971 was a day of supreme test in his life. Nearly two million freedom loving people assembled at the Ramna Race Course Maidan, later renamed Suhrawardy Uddyan, on that day to hear their leader's command for the battle for liberation. The Pakistani military junta was also waiting to trap him and to shoot down the people on the plea of suppressing a revolt against the state. Sheikh Mujib spoke in a thundering voice but in a masterly well-calculated restrained language. His historic declaration in the meeting was: "Our struggle this time is for freedom. Our struggle this time is for independence." To deny the Pakistani military an excuse for a crackdown, he took care to put forward proposals for a solution of the crisis in a constitutional way and kept the door open for negotiations.
The crackdown, however, did come on March 25 when the junta arrested Sheikh Mujib for the last time and whisked him away to West Pakistan for confinement for the entire duration of the liberation war. In the name of suppressing a rebellion the Pakistani military let loose hell on the unarmed civilians throughout Bangladesh and perpetrated a genocide killing no less than three million men, women and children, raping women in hundreds of thousands and destroying property worth billions of taka. Before their ignominious defeat and surrender they, with the help of their local collaborators, killed a large number of intellectuals, university professors, writers, doctors, journalists, engineers and eminent persons of other professions. In pursuing a scorch-earth policy they virtually destroyed the whole of the country's infrastructure. But they could not destroy the indomitable spirit of the freedom fighters nor could they silence the thundering voice of the leader. Tape recordings of Bangabandhu Sheikh Mujib's 7th March speech kept on inspiring his followers throughout the war.
Return and Reconstruction: Forced by international pressure and the imperatives of its own domestic predicament, Pakistan was obliged to release Sheikh Mujib from its jail soon after the liberation of Bangladesh and on 10 January 1972 the great leader returned to his beloved land and his admiring nation.
But as he saw the plight of the country his heart bled and he knew that there would be no moment of rest for him. Almost the entire nation including about ten million people returning from their refuge in India had to be rehabilitated, the shattered economy needed to be put back on the rail, the infrastructure had to be rebuilt, millions had to be saved from starvation and law and order had to be restored. Simultaneously, a new constitution had to be framed, a new parliament had to be elected and democratic institutions had to be put in place. Any ordinary mortal would break down under the pressure of such formidable tasks that needed to be addressed on top priority basis. Although simple at heart, Sheikh Mujib was a man of cool nerves and of great strength of mind. Under his charismatic leadership the country soon began moving on to the road to progress and the people found their long-cherished hopes and aspirations being gradually realized.
Assassination: But at this critical juncture, his life was cut short by a group of anti-liberation reactionary forces who in a pre-dawn move on 15 August 1975 not only assassinated him but 23 of his family members and close associates. Even his 10 year old son Russel's life was not spared by the assassins. The only survivors were his two daughters, Sheikh Hasina - now the country's Prime Minister - and her younger sister Sheikh Rehana, who were then away on a visit to Germany. In killing the father of the Nation, the conspirators ended a most glorious chapter in the history of Bangladesh but they could not end the great leader's finest legacy- the rejuvenated Bengali nation. In a fitting tribute to his revered memory, the present government has declared August 15 as the national mourning day. On this day every year the people would be paying homage to the memory of a man who became a legend in his won lifetime. Bangabandhu lives in the heart of his people. Bangladesh and Bangabandhu are one and inseparable. Bangladesh was Bangabandhu Sheikh Mujibur Rahman's vision and he fought and died for it.

My practical experience, some of new leaders of BNP (retired amla) wants to be leader. They want to show something to Khaleda Zia in strike period. Want to be talk of the day as like Sadek Hossain Khoka. Khoka hold liquid tomato pack with him and blasted in due time while police caught him on the streets. Remember people? Shamsher Mobin Choudhury Beer Bikram Freedom fighter, I salute for his contribution, but I enjoyed his acting on strike period with police SI. He want to be arrested then news will be like this "Beer Bikram Shamsher Mobin Choudhury didn't relief from the police tortured.
Good attitude but no need to do this simple acting for growing the attraction of Khaleda. Next time he will be foreign Minister if BNP comes to the power.
Bangabandhu Slideshow for website

BANGABANDHU SHEIKH MUJIBUR RAHMAN
Moktel Hossain Mukthi, Freedom Fighter, Music Teacher and Singer